With Bitcoin busting through its record high price ceiling at $5,000.00 yesterday, you can feel the general curiosity and buzz peaking, even despite naysayers like Jamie Dimon of JP Morgan saying that it is all hype (full article on Business Insider here).  This craze has got people going wild; one person even sold everything he owned to invest in Bitcoin amid the most recent price surge (article on Coin Telegraph here).
Is cryptocurrency just a modern age Gold Rush, or, for a more recent boom and bubble burst, like the DOT.COM rise and crash?  Maybe you'd like to do some more research to find out for yourself but don't know where to start?  Here are the Den's top recommended Podcasts, Apps, and Exchanges where you can better educate yourself about cryptocurrency and blockchains so that you might be better equipped to talk about it at your next cocktail party.
Podcasts Full of Information about Cryptocurrency

The Cryptoverse
Chris Coney, the inventor of an online school and curriculum aptly called Cryptoversity, covers diverse territory with minimal self-promotion, and frequently includes a Market Roundup in his daily segments.  These podcasts are succinct, insightful, and entertaining.  The Cryptoverse is a great go-to daily source for big news surrounding cryptocurrency, and generally focuses in on price movements with Bitcoin and other "AltCoins."  For that reason, we are giving a 5 out of 5-star rating.  You can download or find the app on your favorite platform here.
Time: 5.0
Quality: 5.0
Relevant: 5.0
Episodes: 300 +
Length: 10 – 20 mins
Analysis and Chains
Neal and Nathan are self-proclaimed blockchain enthusiasts who actively search for exciting developments around blockchains.  The two often offer differing yet well-educated perspectives on recent news and finely balance their disagreements with educational information and background that allow the listener to form their own opinion.  Analysis and Chains typically casts twice a week on Monday and Friday, and their episodes are deeper dives into a specific concept, company, or coin, but is more centered on blockchain itself.  For all these reasons, we are giving a 4.6 out of 5-star rating.  The link in iTunes is here.
Time: 4.0
Quality: 5.0
Relevant: 5.0
Episodes: 23
Length: 30ish minutes
Let's Talk Bitcoin Network
This podcast is connected to a larger publishing platform that allows "content providers to present the ideas and people involved in cryptocurrency,"(Website Here) and hence has many contributors and podcasters.  You may have to listen to a few to decide to whom you most enjoy listening.  Rob is great, so is Arthur Falls, the Epicenter, and John Barrett.  "The CryptoShow" is not my particular favorite, due to occasional off-color attempts at comedy and salty sarcasm that sometimes gets in the way of interviewees and information.  On the whole, Let's Talk Bitcoin Network covers legitimate subjects, ideas both small and large such as the power of "decentralization" in this blockchain revolution, and is a great resource for learning more about what is here and what is coming.  For these reasons, we are giving a 4.0 out of 5-star rating.  iTunes download is here.
Time: 3.0
Quality: 4.0
Relevant: 5.0
Episodes: 205
Length: 1 hour +
Apps Full of Information About Cryptocurrency

Coin Stats
Coin Stats is a slick all-in-one app that lets you track coins and total market cap, as well as buy and sell if you decide to connect your wallets (DISCLAIMER – be cautious about leaving any currency "hot" if you do connect.  You can still follow market movement without connecting).  There is a way to filter to your "favorite" coins, or you can search all coins.  In the footer menu, you can adjust the settings and also check most recent news about Bitcoin, Altcoins, and blockchains.  You can download the app from here.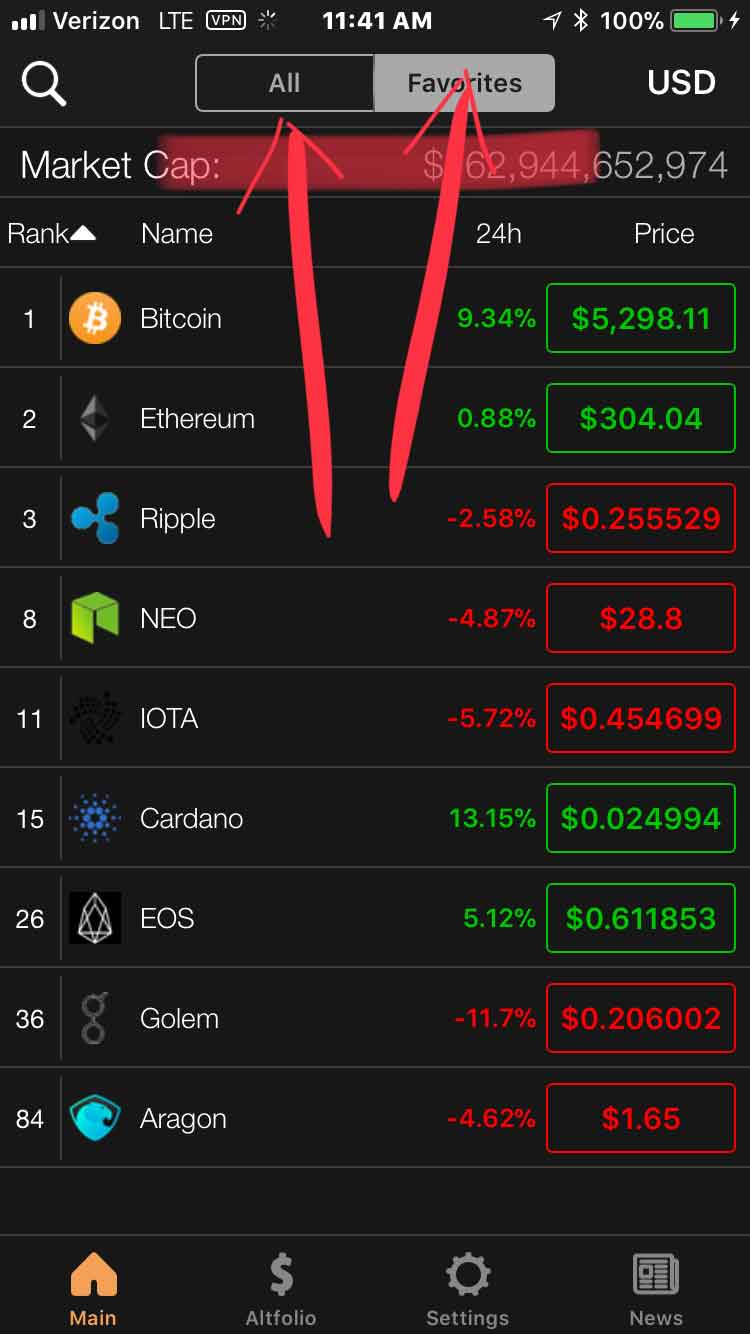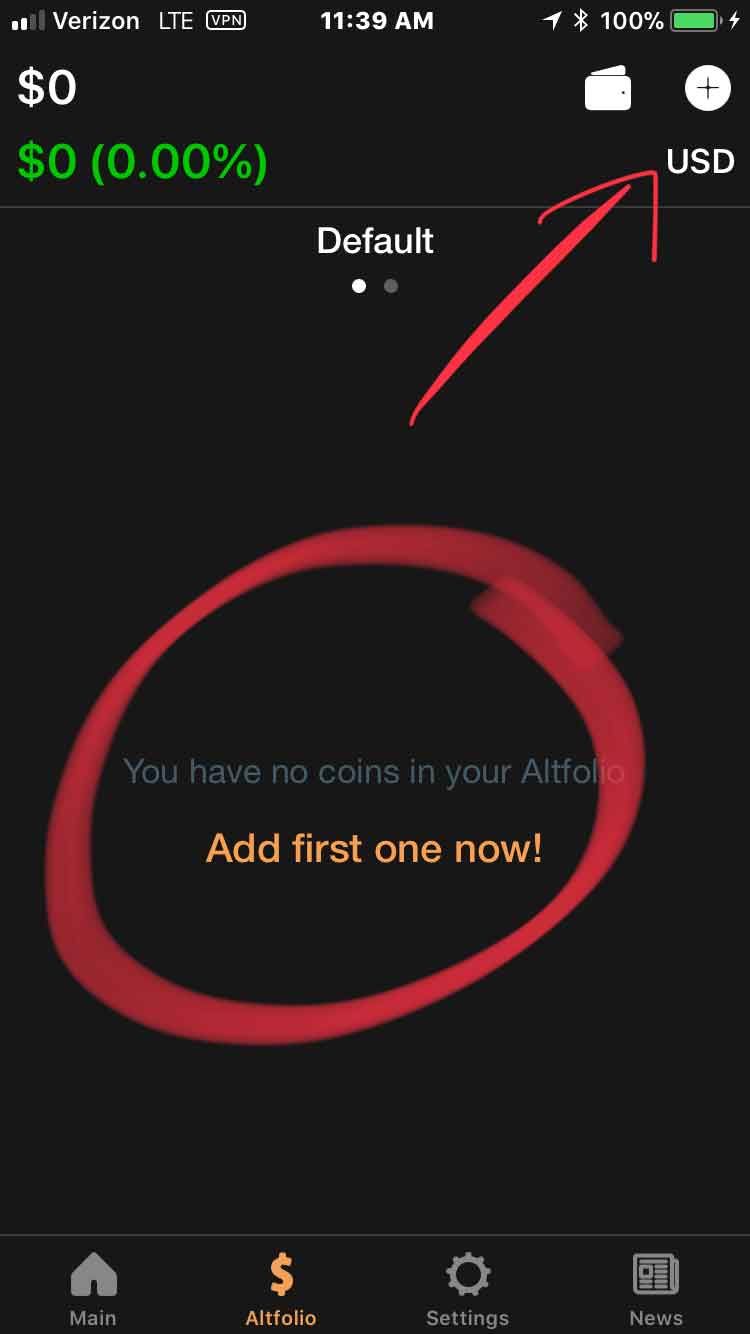 Coin Market Cap
The Coin Market Cap app is the mobile version of the website sharing the same name (Website Here).  CMC is always current; you can search for an individual coin, or you can drill into a bar graph on a specific coin to see changes by day, week, month, or year – this feature is available in Coin Stats as well.  In the footer menu, there is a tab where you can connect your portfolio and track any earnings or losses.  You can download the app here.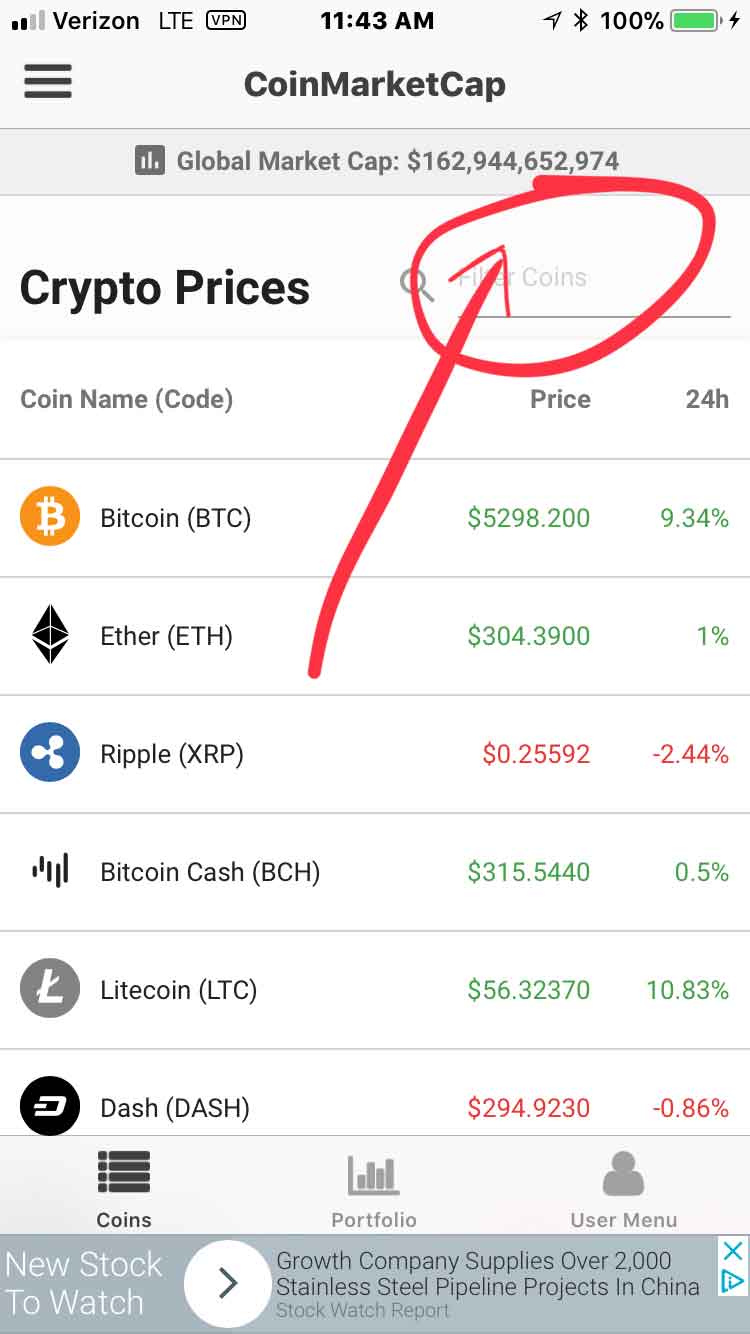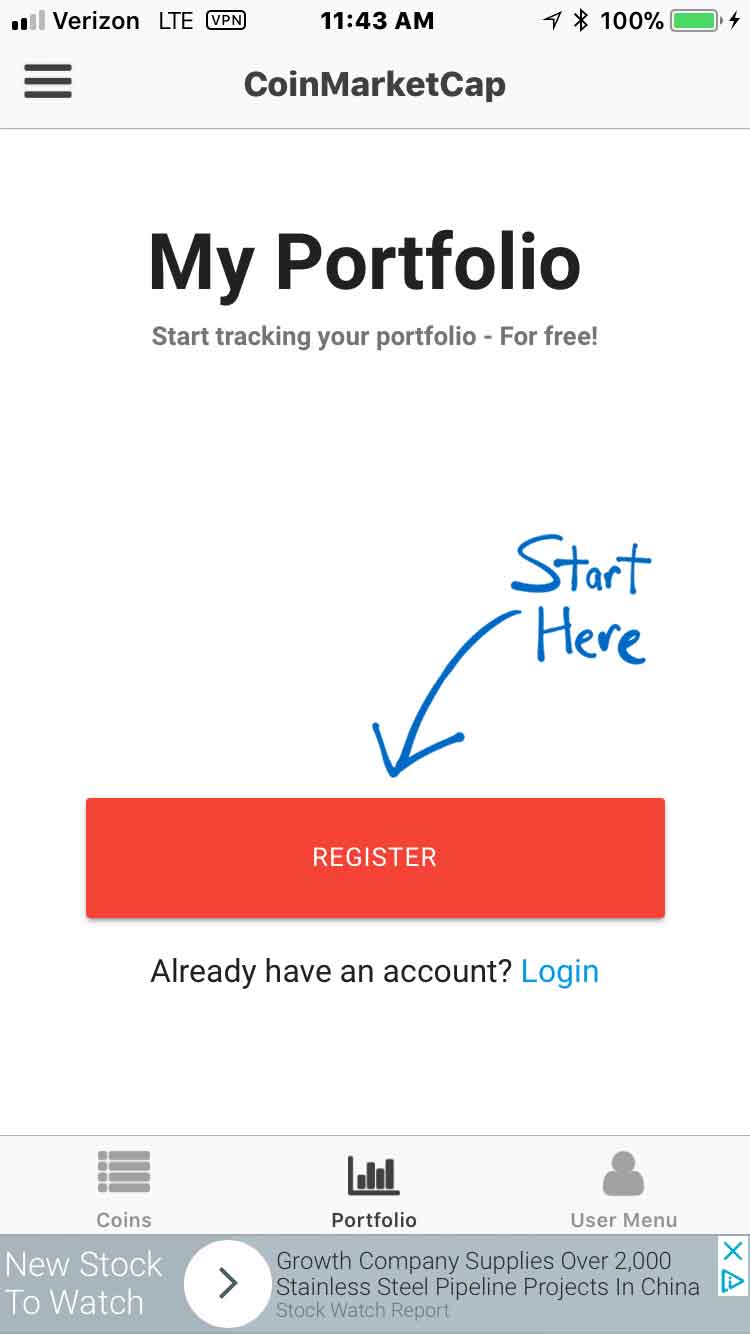 BTC News
For general news about all things blockchain, BTC News pulls any and all news pertinent to Bitcoin, altcoins, and blockchains.  These stories include articles from The Merkle, Coindesk, Cryptocompare, Bitcoin.com, Cointelegraph, Coin Market Cap and more.  Instead of pulling up a social media app, I like to open this app when killing time; it provides top headlines for the day, along with links to other sites, podcasts, charts and graphs, and Bitcoin's Reddit page.  Definitely a solid source for finding the most recent news from around the globe.  You can download the app here.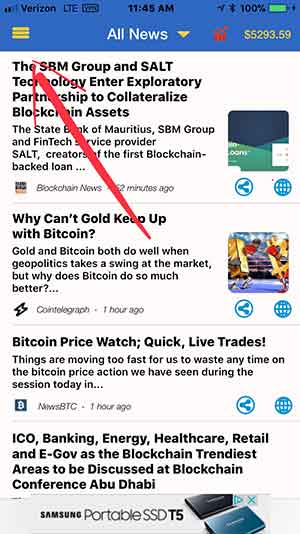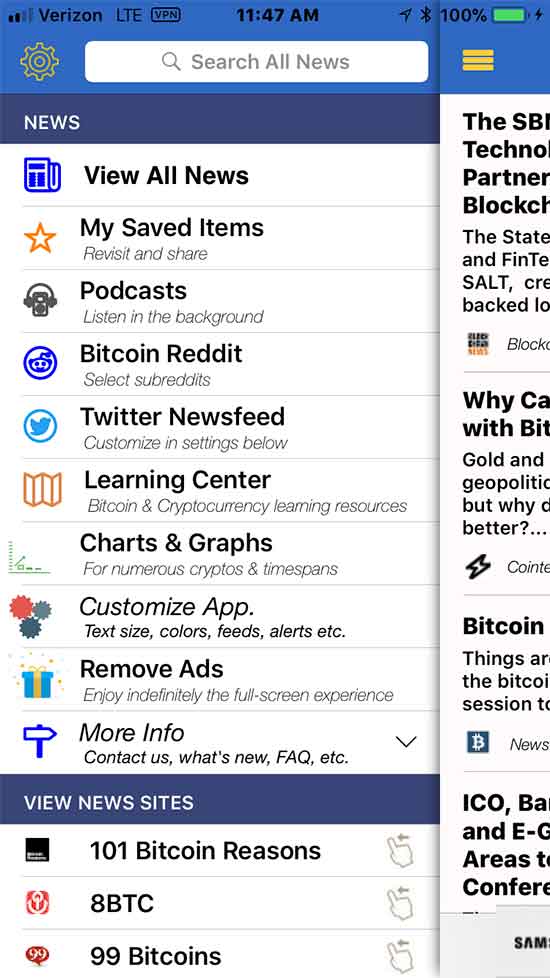 A review of each of these exchanges would require a blog unto itself.  But if you are wanting to continue down the rabbit hole so-to-speak, then these sites are your next stop.  Or if you would like to geek out more and chat about the exciting things that are happening with blockchains, send us a message here; we are not crypto-consultants, however, moreso are enthusiasts curious about the development of this new disruptive technology.
A note to the wise – never keep any currency on an exchange and consider obtaining a hardware wallet first before investing.  At its core, after all, cryptocurrency is based on cryptography, and keeping your private keys secret is as important as keeping your money offline when not busing, selling, or exchanging.  We hope that this information will better equip you to discuss crypto at your next cocktail party and we bid you all happy hunting!
*** DISCLAIMER *** None of this information is intended to be financial advice – if you invest in cryptocurrency you do so at your own risk.