In our last post we talked about why you should use Yoast to help manage your SEO content. Today we're back to give you some tips on how to choose the best SEO keyphrase. 
When you create a post or page on your WordPress website, the Yoast plugin will prompt you to identify a keyword or keyphrase. This is step one in analyzing SEO performance. But how do you pick the perfect keyphrase? We're glad you asked!
Identify Your Topic
The first thing you should ask yourself when you're trying to identify a keyword or keyphrase is, "What is the main point of this post/page?" 
Let's say your company sells lawn care equipment, and you wrote a blog post about how to winterize your lawn mower. Is the main topic lawn care? Winterizing? Lawn mowers? Think about what will happen if a customer Googles each of those words. 
When I type "lawn care" into Google, my results are all for local lawn care companies.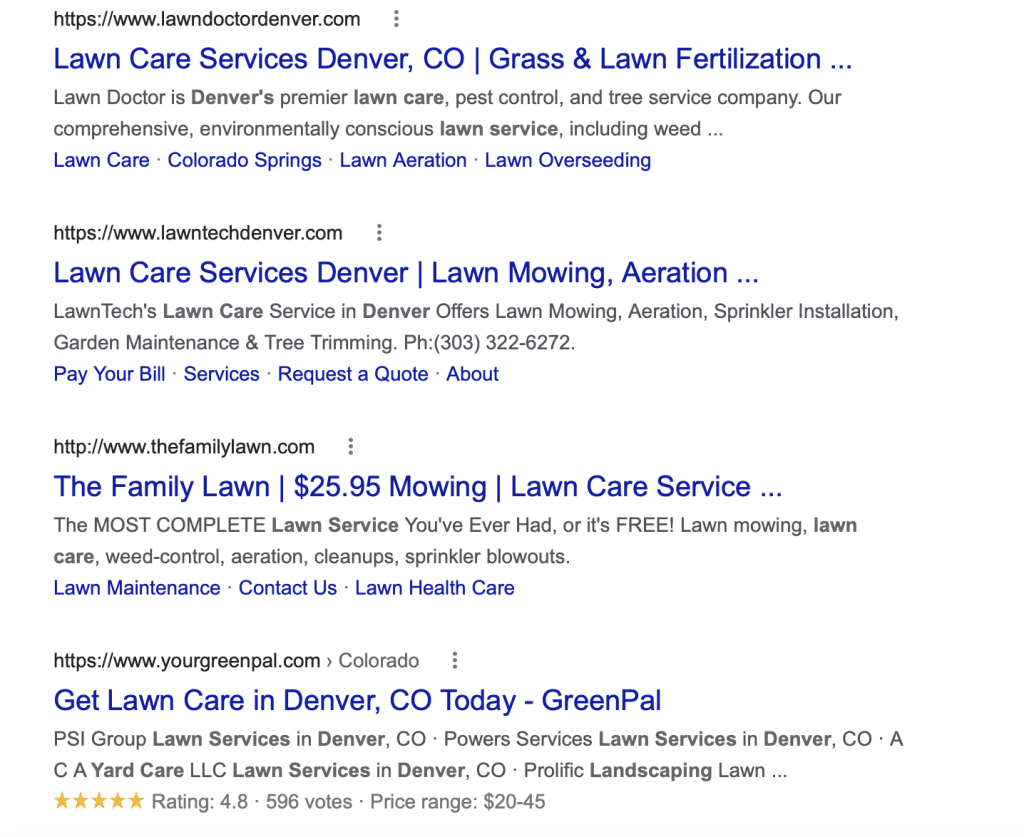 If I type in "winterizing" I get general definitions of what the word means or articles on how to winterize a house.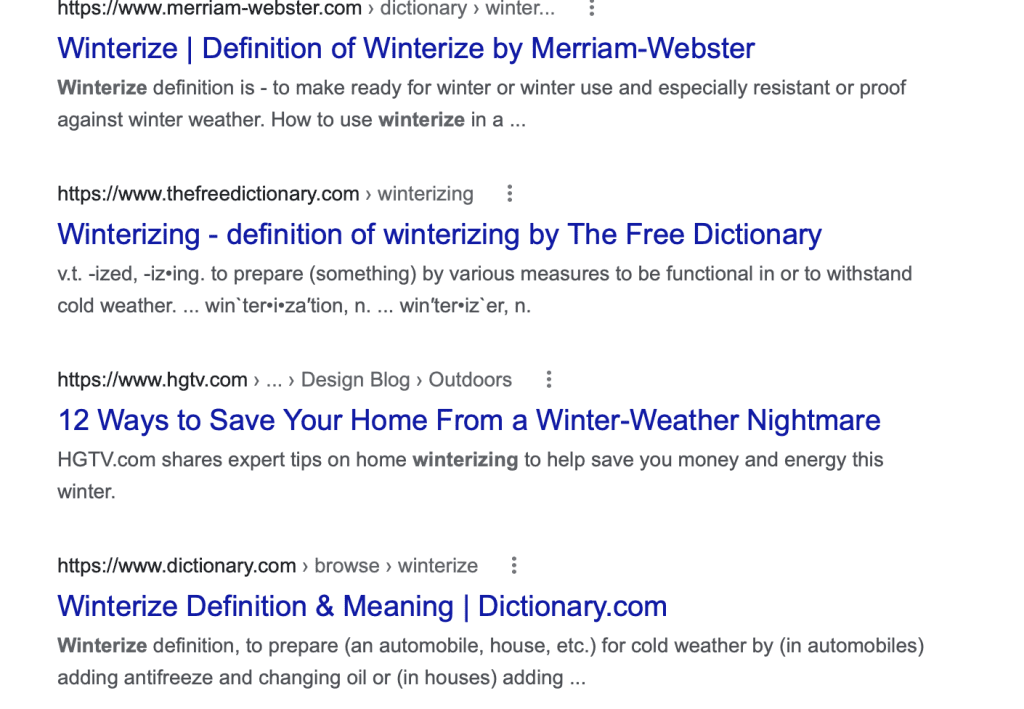 If I type "lawn mowers" into the search engine, the results show retail sites with lawn mowers for sale and articles comparing different kinds of mowers.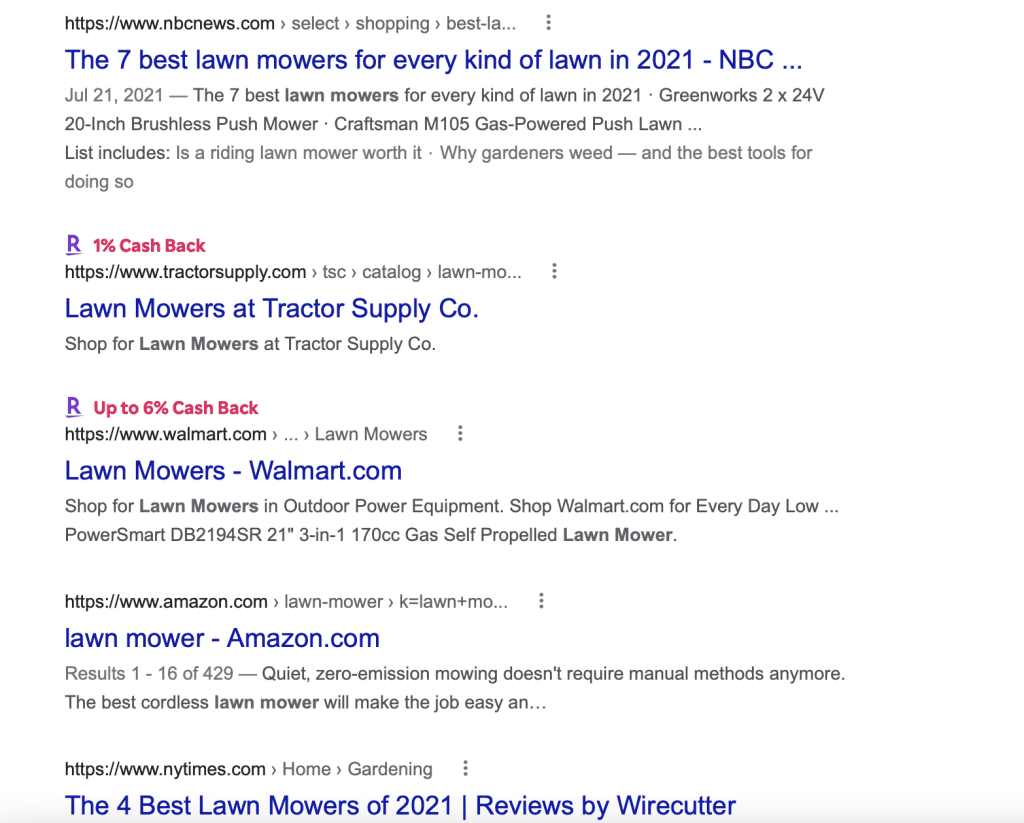 "Lawn mowers" is probably the closest to your topic, but it's still not perfect. 
Use Keyphrases Instead of Keywords. 
From the example above, you can see that a single keyword isn't really enough to accurately identify your topic. This is why Yoast recommends that you use a keyphrase ( sometimes called a "long tail keyword")  instead. 
A keyphrase is simply several words put  together to make a phrase that matches the content for the page. If we take our ideas for keywords in the first section and combine some of them into a phrase, we can get more accurate results.
For example, when I combine our keywords and type the longer phrase, "winterize lawn mower" into Google, these are the results I get. Much more on target!
Be Specific, But Don't Go Overboard
Make sure that your keyphrase is still succinct, no more than 4-5 words. The purpose of adding more words is to make the keyphrase more specific and accurate so that the right people can easily find it.
Try not to use extra filler words that don't directly relate to the content. For example, "winterize lawn mower" is good because it identifies the exact topic. "All the steps you need to take to winterize your lawn mower the best" is not so great. It's much longer than what most customers would type into a search and it dilutes the core message.
Put Yourself in the Customer's Shoes
This feeds into our next tip which is to imagine yourself on the other side of the computer. It should be pretty easy, since you likely do this on an almost daily basis when you are looking for information. 
Pretend you're someone looking for the information in your post. Think about what you might type into Google if you were trying to find it. 
When my grandmother was first learning to use Google, she would type in her full question complete with an address and a closing. "Dear Google, can you please find a recipe for vanilla pound cake? Thank you." As endearing as Granny's searches were, most of your customers won't be going to such lengths.
Think about what you would type in and give it a test run. Is it producing similar results to your post? If not, how would you change your search to find what you're looking for?
Add in Keyword Variations
If you have the premium version of Yoast SEO, you'll be able to add additional keyword or keyphrase variations to help your site show up when someone types in an alternative keyphrase from your main one. For example, some keyword variations for "winterize lawn mower" could be "winterize my mower" or even "lawn mower care for winter." 
Adding in these variations can help with your keyphrase density rate (how often you use your exact keyphrase in the text) and broaden your audience.
We hope this has helped you think through how to choose the best SEO keyphrase. The great thing about Yoast is that once you get the keyphrase set, the hard work is mostly done.  All you have to do now is let Yoast analyze your site's SEO performance and make easy-to-follow recommendations to help you succeed.