We get asked all the time how small businesses can improve their SEO performance. We even ran a whole blog series on strategies to use. In terms of SEO tools though, we have to give a shout-out to Yoast SEO. We use Yoast SEO plugins for our site and we think you should too. Here's why.
What is Yoast SEO?
Yoast SEO is a software that helps you optimize your website to make it as search-engine friendly as it can possibly be. With better SEO, you'll generate more traffic from search engines like Google and Bing. Strong SEO is also a major factor in increasing user engagement and social media presence. 
Yoast offers a number of plug-ins primarily for self-hosted WordPress sites (though they do have plug-ins compatible with a few other CMSs). The basic Yoast SEO plug-in is the most popular.
How Does it Work?
Yoast SEO works by scanning your content and giving it a score based on overall readability and SEO performance. It then makes specific suggestions for how to improve your score.
Once you've downloaded the plug-in and installed it (Yoast has plenty of tutorials on how exactly to do this), you'll have a section that looks like this on your new post or page dashboard: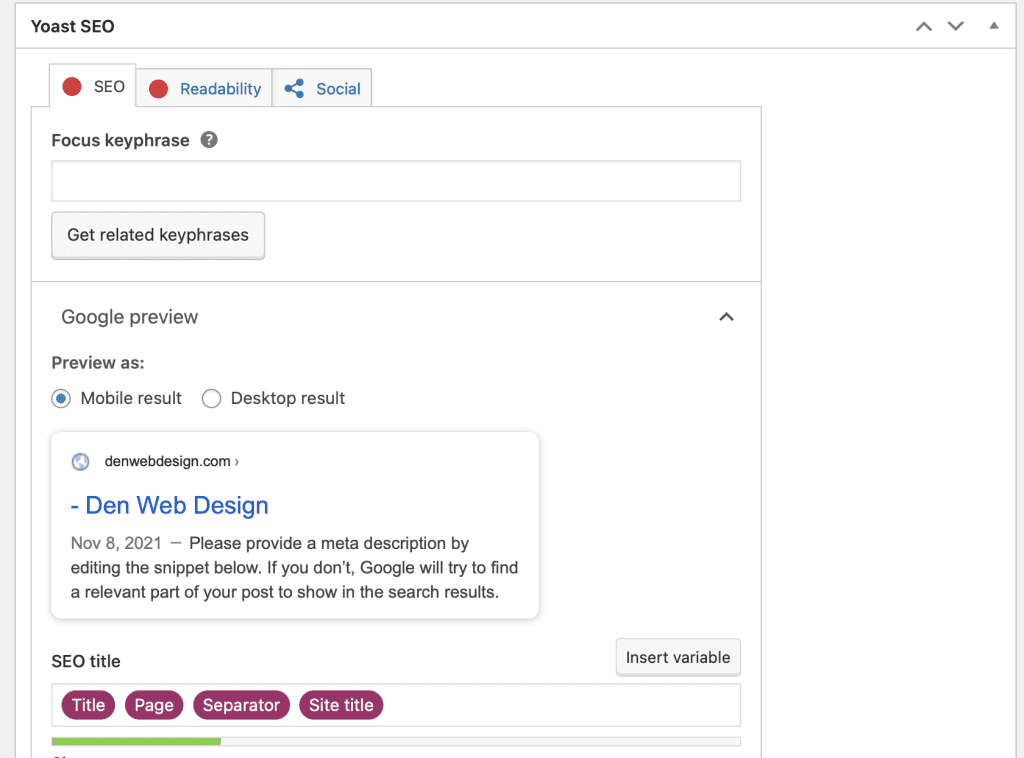 Once you've written your content, you'll set your focus keyphrase. Your keyphrase should be short (but more than one word) and should match as specifically as possible the main idea for that page. You will also be able to change the SEO title if you want to and specify the meta description. The meta description will show up as a snippet on a Google search, so you want to make sure your keyphrase is in that description.
After you set your keyphrase, Yoast will give you an SEO score based on how well your post or page is utilizing that keyphrase. You'll be able to see a breakdown of what you're doing well, and what problems you need to address. One great thing about Yoast SEO is that when it identifies a problem, it will also give specific suggestions to improve your score.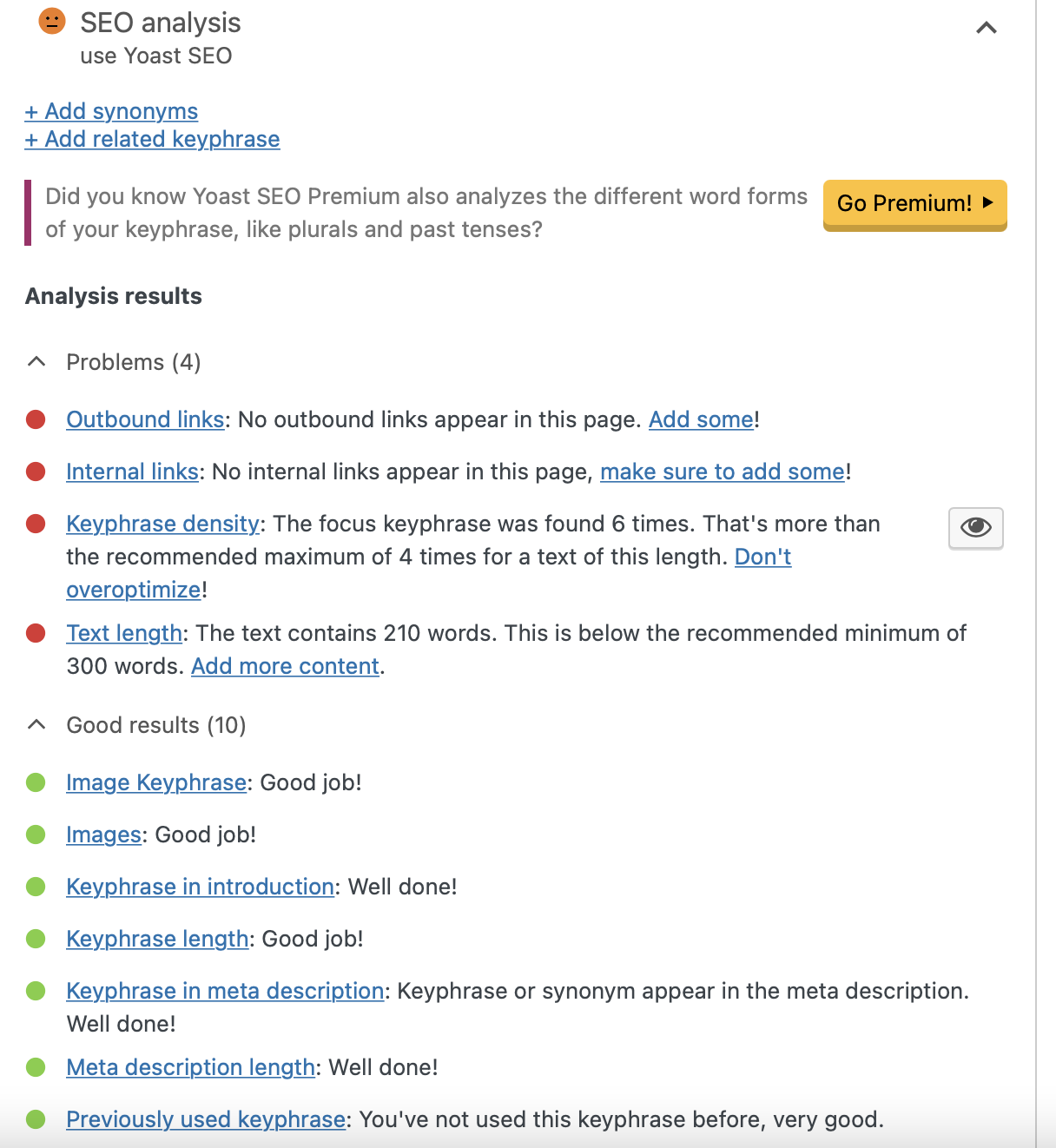 Your SEO score will update in real time as you make edits to your draft. Once the smiley face at the top changes to green, you are good to go, even if you still have a few problems to resolve.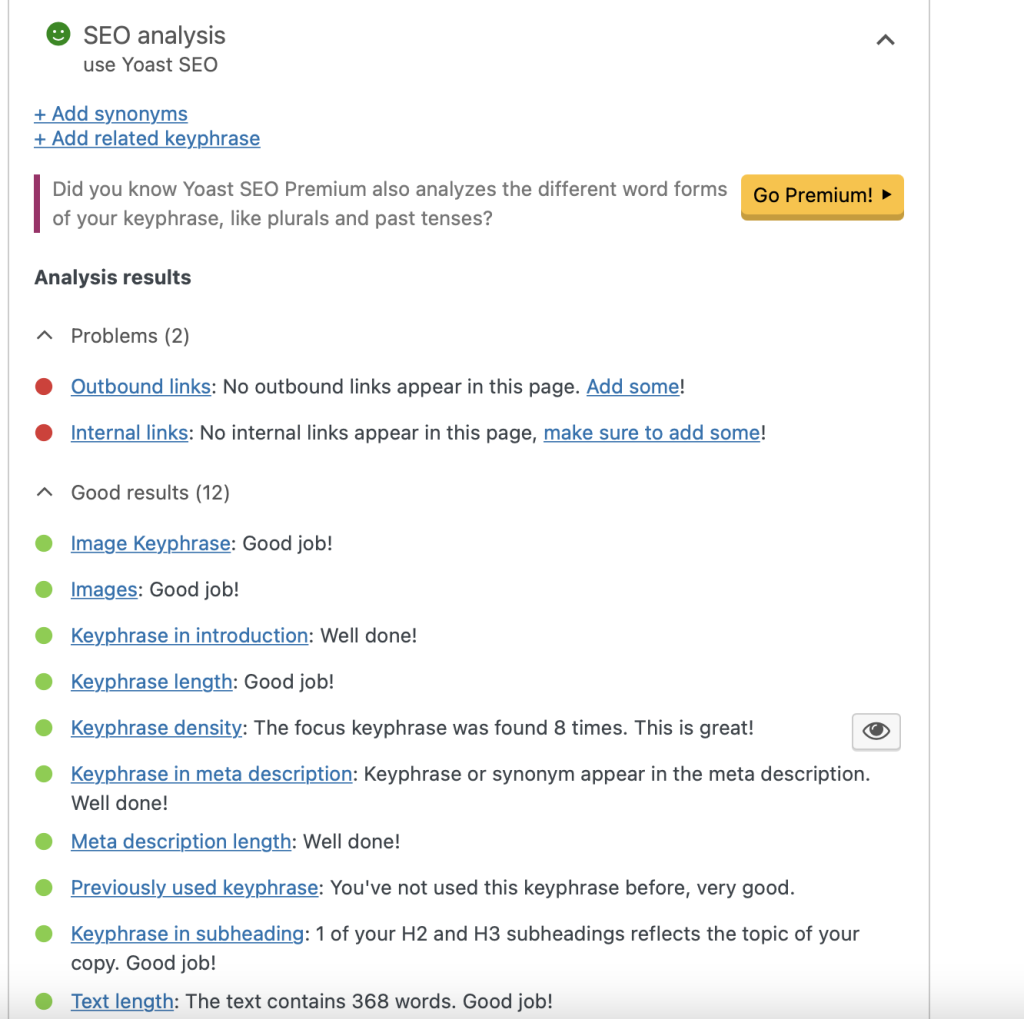 Yoast will also give you a readability score for your text. The software will screen for things like grammatical errors, overly long sentences, and effective transitions.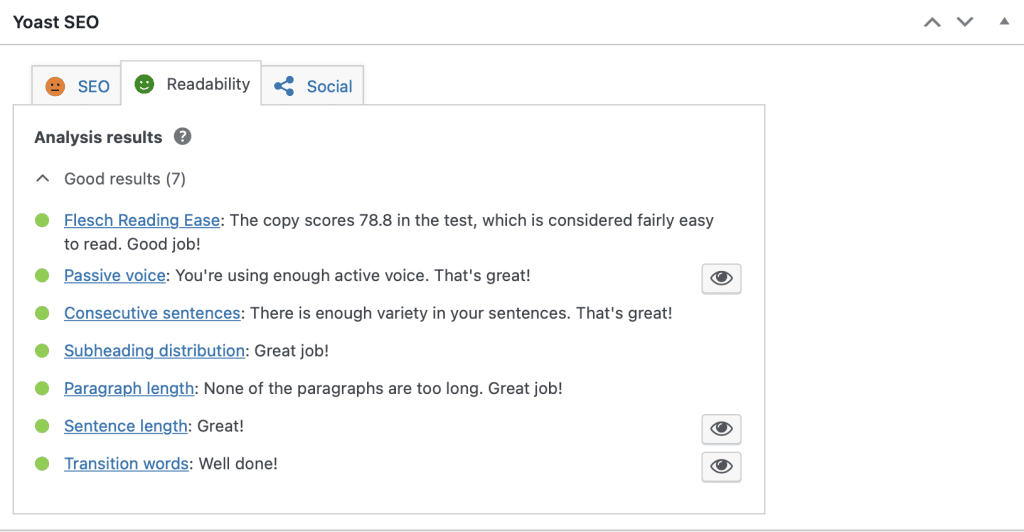 Is Yoast SEO the Best Choice?
Yoast SEO is a great tool because it's very intuitive and gives a lot of specific feedback. But is it the best choice for an SEO plugin?
We'd say yes. And we're not the only ones. With over one million active users, it's the number one WordPress SEO plugin. When it comes to ease of use, you really can't beat it. Yoast also has a number of different plugin options for video, news, and commerce, allowing you to home in on your specific needs. Oh, and did we mention? The basic version of Yoast SEO is free?
Give it a try. We don't think you'll be sorry.