So you're a small business trying to compete for visibility with bigger corporations that seem to have a limitless budget for advertising and SEO specialists. What can you do to help people find you?  In our last post we talked about how organic backlinking can help grow your digital footprint. Today we're going to explore how you can improve SEO performance with Google My Business. 
What is Google My Business?
You're finishing up an errand in an unfamiliar part of town and you get a craving for Korean food. You open Google Maps and type in "Korean Food Near Me," and the map populates some options. The one closest to you is called Chilgogi Korean BBQ on Arapahoe. But how do you know if it's any good? 
You click on the name and it opens a sidebar with a business profile for the restaurant that includes customer ratings and reviews, pictures of the restaurant, links to their website, and the menu. That profile is a free listing from Google My Business. 



Why Should I Use Google My Business?
We all know how important a great website is for attracting new business. (And if you don't have a great website, we know some people who can help!) A Google My Business profile is like a preview of your website and of your business itself. This is your opportunity to shape a potential client's first impression of you. A solid business profile will give people all of the most important information about who you are and what you do. 
What Should I Put in My Profile?
Have you ever gone to a website for a company you weren't familiar with and found a single page of poorly written text and almost no information? Websites like that make me instantly distrustful. Why isn't there more information? Are they legit? Probably better to find something that looks less sketchy. 
Information breeds confidence. If your business profile contains a lot of helpful information, it will signal to people that you mean business (no pun intended). Google My Business allows you to include everything from your address, business hours, and contact information to photos, promotional events, and those all-important reviews. 
How Can I Build Positive Reviews?
The single most important way to get good reviews is to provide exceptional products and services. Apart from that, let people know how much a positive review would mean for your business. When you wrap up an interaction, ask people to consider leaving a positive review if they were happy with the service they received. Leave a QR code up at your reception desk and offer a small incentive like a tote bag or a discount on future services to people who take a moment to leave a review.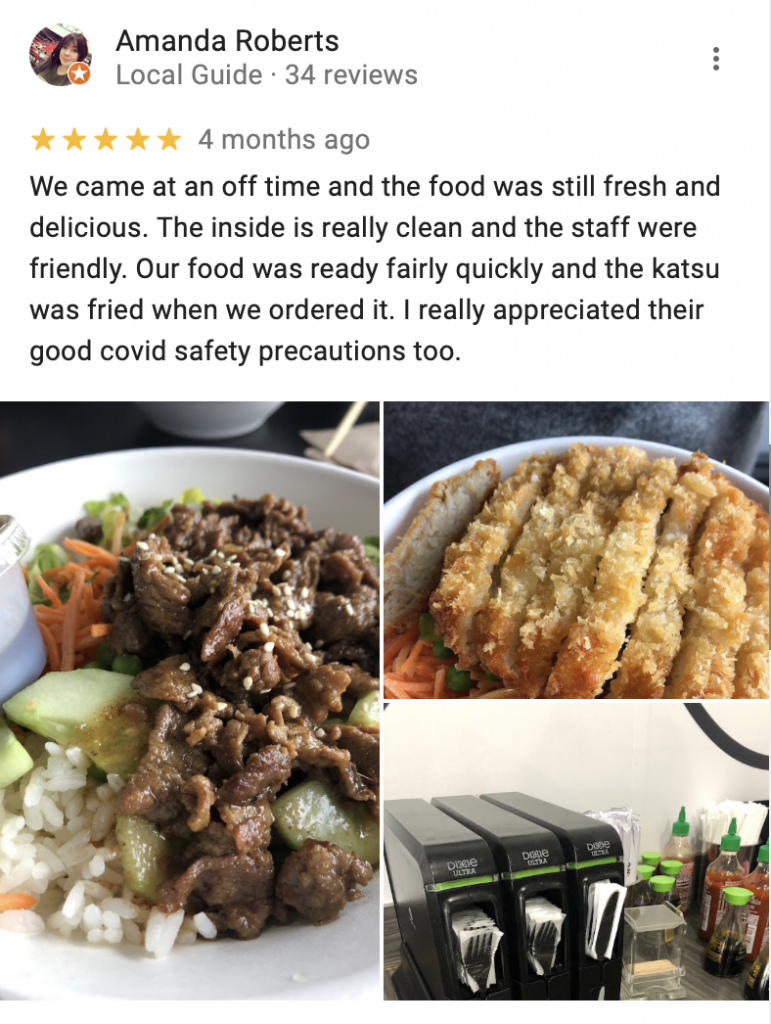 The other important part of working with reviews is not to automatically delete negative feedback. While it would be great to have nothing but 5-star ratings, people might find it hard to believe that 351 customers all felt exactly the same way. Look at a mediocre (or even poor) review as an opportunity to showcase your dedication to taking constructive feedback and trying to make it right. In the end, it's better to have a few less-than-stellar reviews that you engage with constructively than to have an artificially perfect record. 
How Will Google My Business Help Boost My SEO Performance?
This one is kind of a no-brainer. Google is the king of internet search engines. Having a business profile hosted BY Google is going to help your business show up in Google search algorithms. The more information you can provide, the more useful that profile will be. The Google My Business profile drives engagement by giving you the opportunity to upload photos and videos, as well as an easy way for clients to leave reviews. Plus, you can interact with client reviews right on that profile. And the more engagement a profile gets, the higher it will show up on a Google search. 
The Takeaway
Google My Business has many features that put small business owners on equal footing with bigger businesses and corporations. It's a great way to manage people's first impressions of you and to drive engagement. More engagement means a larger web presence and better SEO performance. Oh, and did we mention it's free?